14 Apr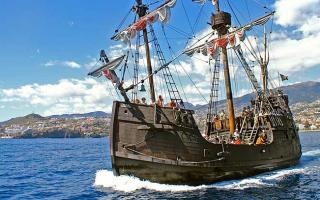 EJ Ainger
Christopher Columbus flagship a maritime auction bonus
A model of Christopher Columbus's flagship, the Santa Maria, should bring maritime buffs running to E.J. Ainger's next auction from 9.30am Tuesday April 14 at 433 Bridge Road, Richmond.
The Santa Maria, probably a medium sized nao (carrack), was the largest of the three vessels Columbus used in 1492 during his first exploratory voyage to the Americas.
The other expedition vessels were the smaller caravel-type ships La Nina (The Girl) and La Pinta (The Painted One).
Read Full Review