22 Mar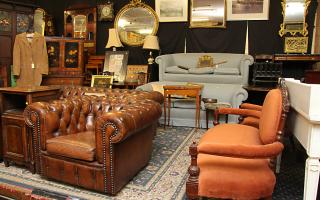 EJ Ainger
Leather highlights in auction furniture fiesta
A Moran leather lounge is the highlight of E.J. Ainger's forthcomings weekly sale from 9.30am Tuesday March 22 at 433 Bridge Road, Richmond.
Other items bound to attract auction goers include an Australian cedar four-door sideboard and grandfather clock.
Among the French furniture is a commode and inlaid secretaire, mirrors and occasional pieces.
The auction also contains Chinese cabinets and a large selection of collectables.
Read Full Review