18 Nov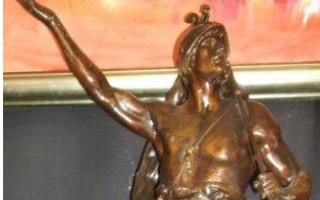 EJ Ainger
Estate items on offer at Aingers
A large number of items from estates and private homes have been on hold since E.J. Ainger's special sale on Sunday November 9.
These are on offer at Aingers weekly sale from 9.30am Tuesday November 18 at 433 Bridge Road, Richmond.
The auction comprises antique French and English furniture along with modern and contemporary items.
The sale also includes a large consignment of cast iron garden furniture, including benches and planters, and chairs and hallstands.
Read Full Review