19 Jun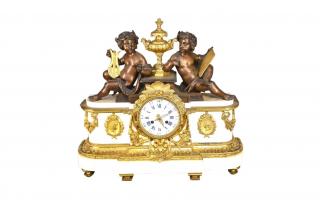 Christian McCann Auctions
English porcelain, silver and clock collection to tempt Melbourne auction buyers
A fine collection of English 18th century porcelain, sterling silver, clocks and telescopes assembled over the past 45 years by Melbourne collector Paul Mitchell will hit the auction market from 12pm Sunday June 19 through Christian McCann Auctions at 7 Harper Street, Abbotsford.
The impending sale follows Paul's decision to follow his book binding passion and head to England to further pursue it.
Complementing the Mitchell collection is a selection of English Regency and George III furniture and fine Australian and English art.
Read Full Review