08 Apr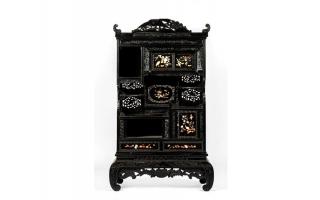 Gibsons Auctions
Australian auction house dodges coronavirus ban with online sale
Gibson's Auctions is another of Melbourne's auction houses working its way around the coronavirus pandemic restrictions by holding its forthcoming Chinese & Asian Ceramics and Works of Art sale entirely online.
The auction is scheduled from 10.30am Wednesday April 8 and is a timed online sale with only virtual viewing.
All bids must be placed via Gibson's Auctions website www.gibsonsauctions.com.au and will be executed immediately against the lot's reserve or the current highest bid.
Read Full Review