11 Nov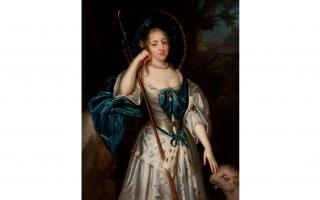 Gibsons Auctions
English Reformation painting brings important history to Melbourne auction
Gibson's Auctions Spring Auction Series has delved deep into English history with its offering of a Reformation work by Sir Peter Lely (1618-1680), leading portrait artist to the English court of his day.
Carrying a catalogue estimate of $15,000-$25,000, the painting (lot 119) is part of the auction house sale that begins on 10.30am Monday November 11 at 885-889 High Street, Armadale.
Painted about 1660, the subject matter is Margaret Waller (1627-1694), eldest child of English Parliamentary general during the 1642-45 English Civil War Sir William Waller (1597-1668).
Read Full Review