20 Jun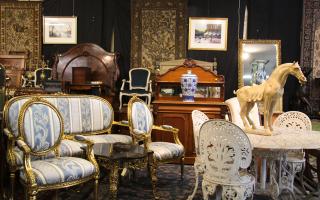 EJ Ainger
Chinese porcelain to draw auction crowds
A collection of fine, large pieces of Chinese porcelain are among the highlights of E.J. Ainger's forthcoming weekly sale from 9.30am Tuesday June 20 at 433 Bridge Road, Richmond.
Antique and mid-20th century furnishings from a Toorak home are other attractions including French, English Victorian and Edwardian furniture.
Included is a set of 12 early Victorian padded back chairs with button leather upholstery and an impressive mahogany Sheraton Revival marquetry cabinet.
Read Full Review