12 Apr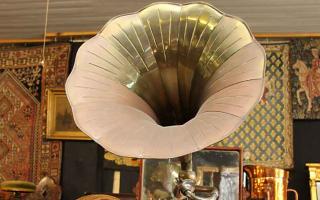 EJ Ainger
Estate furnishings a big auction attraction
Estate furnishings from Melbourne suburbs and country Victoria are the highlight of E.J. Ainger's forthcoming auction from 9.30am Tuesday April 12 at 433 Bridge Road, Richmond.
The auction includes the residual contents of a Harcourt Street, Hawthorn home, a Camberwell residence and a retired Brunswick antique dealer's stock.
Other properties of note are a country cherry farm in Seville and a Shepparton home.
Featured is a good selection of antique Victorian, Australian, French, Edwardian and retro furniture – along with lounges and occasional items.
Read Full Review