07 Jun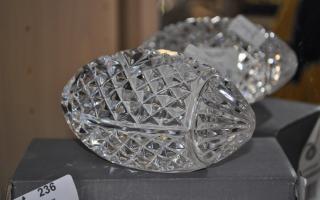 Steve Graham Auctioneer
Crystal and glass strong auction drawcards
Waterford and Swarovski crystal and carnival glass are a major collector and dealer drawcard for auctioneer Steve Graham's forthcoming regular fortnightly clearing auction from 11am Tuesday June 7 at 5 Dryden Court, Woodend North.
The 330 – all unreserved – lots also feature vintage clothing, furniture, paintings, prints, records, bottles and old wares and collectables - including an Oscar Schmidt Special 1915 mandolin harp.
Absentee bids welcome.
Read Full Review