30 Nov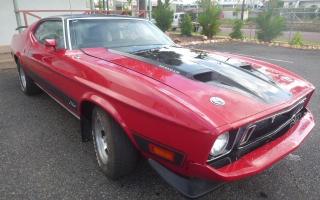 Grays Auctions Australia
Ford Mustangs roar to an online auction
A collection of Ford Mustangs is being auctioned online from 3pm Thursday November 24 to 5pm Wednesday November 30 through GraysOnline.
All from the 1960s and 1970s and boasting low mileage, the muscle cars with 5.8-lite eight-cylinder motors include a 1971 Mach1, a 1970 Grande, a 1970 Coupe, a 1971 Sport Roof, a 1973 Sports Back and two convertibles – one from 1969 and one from 1970.
The cars must be picked up from the sale location at 38 Toupein Road, Yarrawonga, Northern Territory within four days of the auction closing.
Viewing on site 9am-4pm each day.
Read Full Review