24 Oct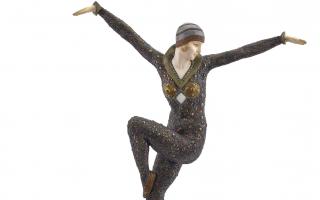 Sothebys Australia
Rare Chiparus figure to flush out auction collectors
A rare Demétre Chiparus figurine is a major highlight of Sotheby's Australia forthcoming Fine Asian, Australian & European Arts & Design auction from 6pm Tuesday October 24 in Sydney at The Hughenden 14 Queen Street, Woollahra.
The circa 1925 Dancer of Kapurthala has been held in the distinguished South Australian Angas family collection for more than 90 years.
With a catalogue estimate of $80,000-$100,000, the direct inspiration source for the alluringly slender figure appears to be the Spanish flamenco dancer Anita Delgado.
Read Full Review