07 Apr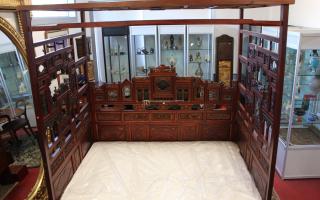 Kim's Auctions
A Chinese marriage bed that will have auction goers smiling
An 18th century hand carved Cherrywood marriage bed should have auction goers smiling when auctioneer Kim Haolin mounts the podium at 11am Sunday April 7 at Kim's Auctions 329 Warrigal Road, Burwood.
Obviously designed for generations several centuries ago, the bed is too small for many modern day adult human beings who would struggle to comfortably stretch out on the enclosed mattress space.
Nevertheless, it is a beautifully constructed piece of furniture that is bound to appeal to more than one collector.
Read Full Review