10 Jun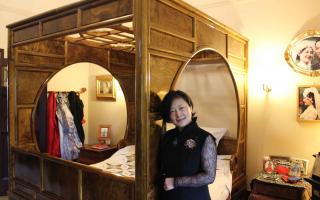 Kim's Auctions
Chinese furniture makers show off auction wares
For more than 250 years, Chang Ming Lei's family made furniture and designed buildings for the Chinese emperors of their day.
Located in Beijing, they were even lucky enough to make modifications to the magnificent Tiananmen Tower (initially built in 1417 during the Ming Dynasty) that takes pride of place in Tiananmen Square.
For the past 20 years, Chang Ming and his wife Mary have lived at 18 Stanhope Grove, Camberwell and are now moving back to China.
Read Full Review