27 Aug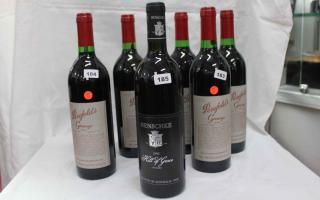 Kim's Auctions
Auction wine collection discovered in cellar of demolished home
A 300-bottle wine collection – discovered by accident in the cellar of a demolished Melbourne home – is a strong highlight of Kim's Auctions forthcoming sale from 11am Sunday August 27 at 327-329 Warrigal Road, Burwood.
The collection contains leading Australian wines including several bottles of 1995 and 1996 Penfolds Grange, 1992 Henschke Hill of Grace, 1994-1997 Rockford Basket Press, and 1995 and 1996 Pipers Brook.
International brands include 1998 Chateau Deson and 1993 Pol Roger champagne.
Read Full Review