02 Apr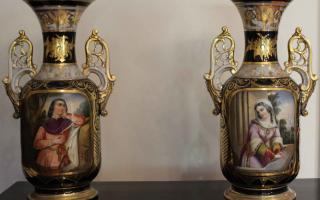 Kim's Auctions
Valentine vases among auction highlights
Two large Valentine vases are among the highlights of Kim's Auctions forthcoming on site sale at 15 Gardiner Road, Hawthorn from 11am Sunday April 2.
Owners of the large home have now moved overseas and all contents must be sold at the auction.
The 45-centimetre high vases come from the Valentine factory, founded in 1832 in the central Pyrenees town of Saint-Gaudens on the banks of the River Garonne.
Read Full Review