30 Aug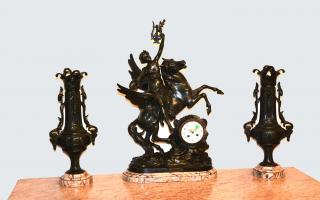 Kim's Auctions
Bulleen collector's antiques go under the hammer
Bulleen collector Miwas Grapsa has sold his house – now the furniture and collectables he has built up over the years must go and Kim's Auction has been asked to handle the sale on site from 11am Sunday August 30 at 40 Summit Drive, Bulleen.
Clock collectors will have a field day with 50 French, English bronze and marble clock sets set to go under the hammer.
The antique furniture range is extensive and includes a French Louis XV walnut secretaire and an Italian walnut inlaid extension dining table with 10 chairs.
Read Full Review