17 Apr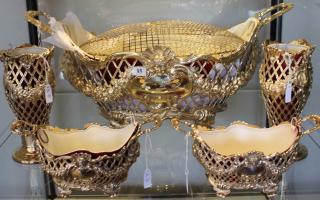 Kim's Auctions
Ancient Chinese figures, sterling silver and French sculptor to bring auction crowds
The owner has lived in the same house at 15 Edwin Street, Templestowe for more than 40 years and in that time built up an extensive collection of antique furniture, paintings and collectables.
He has now moved overseas and asked Kim's Auctions to auction the contents of the home.
The auction, which will be held on site from 11am Sunday April 17, features Chinese terra cotta figures from the Tan Dynasty (618-906AD) including a lady and a horse.
Read Full Review