18 Nov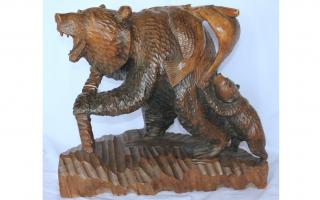 Victorian Auctions
Historic setting for eclectic auction
The historic Leura Hotel at 175 Manifold Street, Camperdown in Victoria is the setting for Victorian Auctions latest sale from 11am Sunday November 18.
After being empty for six years, the hotel was bought from previous owner Dean Montgomery in May last year by colourful town character Lawrie Voutier.
With its iron lacework verandahs, the Victorian era hotel is the perfect venue for the Georgian, Victorian, Edwardian and art nouveau furniture the auction has to offer.
Read Full Review