29 Mar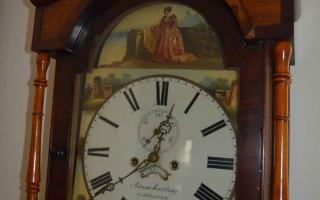 Steve Graham Auctioneer
Collectables and art at Mount Macedon auction
A grandfather clock and Swiss music box from the 1800s are two of the highlights at auctioneer Steve Graham's latest sale from 10am Sunday March 29 at 734 Mount Macedon Road, Mount Macedon.
The on site auction involves the complete disposal of a household contents and includes a wide selection of both antique and modern furniture, including a Chesterfield lounge suite.
There are several quality works by Australian artists including Brett Whiteley, J.H. Scheltema, Harold Septimus Power, Pro Hart, Neville Cayley Snr, Leonard Long and Wykham Perry.
Read Full Review