31 Jan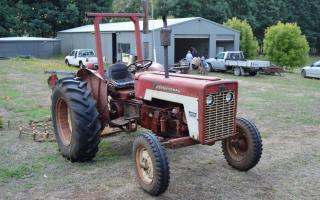 Steve Graham Auctioneer
Farm equipment for country auction goers
The original cottage was built in the late 1800s – however, with the recent death of the farmer the property has been sold and auctioneer Steve Graham will auction all the farming and workshop equipment at Shannon's Lane, Kerrie from 10am Sunday January 31.
For auction goers looking for useful farm equipment, this auction is a must see with an International 434 diesel tractor (with 1358 hours) among the main attractions.
Other highlights include a Berends Cyclomatic 15000 mulcher mower and 10-disk offset plough, along with a Daken 3'6" slasher.
Read Full Review