06 Jun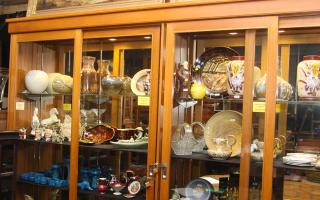 EJ Ainger
An auction pottery selection to envy
A variety of Australian and European pottery including Limoges vases, jugs and plates are among the major features of E.J. Ainger's forthcoming weekly auction from 9.30am Tuesday June 6 at 433 Bridge Road, Richmond.
Royal Doulton and Carlton ware are other ceramic attractions along with a 19th century Chinese lacquered tea caddy, lacquered figures and cloisonné vases.
There also are several crystal (including Stuart and Waterford) pieces and Venetian and Murano glass and paperweights.
Read Full Review