29 Aug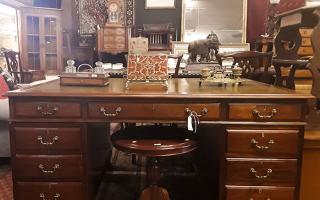 EJ Ainger
Furniture aplenty for auction
A plethora of English, French and Australian cedar will be available for auction goers when auctioneer John Ainger climbs the podium at E.J. Ainger Pty Ltd forthcoming sale from 9.30am Tuesday August 29 at 433 Bridge Road, Richmond.
Victorian formal dining furniture is a big drawcard with several extension dining tables and sideboards up for grabs.
The auction contains several hallstands including a fine late 19th century ornately carved oak mirror back version.
Read Full Review