03 Dec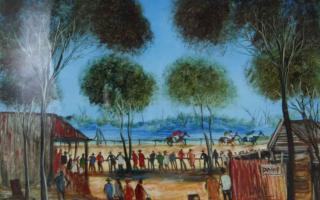 EJ Ainger
Historic Hawthorn home setting for special auction
An historic Hawthorn mansion at 31 Shakespeare Grove is the setting for E.J. Ainger's special December sale from 11am Sunday December 3.
The owners have sold the property and have instructed Aingers to sell the contents to which the auction house has added items retained over the past six months from several estates.
Among the items for auction is a strong representation of works by leading Australian artists including Pro Hart's Races, Hugh Sawrey's The Rabbiter and His Missus and Mustering Into The Shed and a J.H. Scheltema oil on canvas.
Read Full Review