21 Mar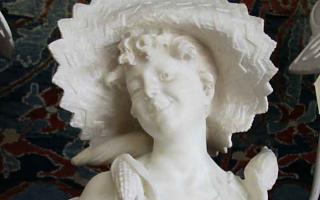 EJ Ainger
White marble bust shows particular auction appeal
An unsigned sculptured white marble bust of a lady has particular appeal at E.J. Ainger's forthcoming auction from 9.30am Tuesday March 21 at 433 Bridge Road, Richmond.
The bust joins seven life size bronze figures – bound to interest erstwhile collectors – along with the sculpture of an eagle and cement garden urns.
One of the more unusual aspects to this sale is a collection of about 40 New Guinea and Sepik River artefacts and carvings and an old industrial boot maker's sewing machine.
Read Full Review