30 Oct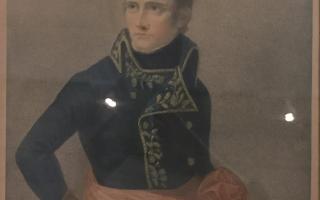 EJ Ainger
Napoleon mezzotint a popular auction choice
A mezzotint of French emperor Napoleon, made about 1800, is among the more fascinating highlights of E.J. Ainger's forthcoming auction from 9.30am Tuesday October 30 at 433 Bridge Road, Richmond.
Invented by the amateur German artist Ludwig von Siegen (1609-c1680), mezzotint is a print made from an engraved copper or steel plate – the surface of which has been scraped to give respective areas of shade and light.
The technique was popular and much used in the 17th, 18th and early 19th centuries for painting reproductions.
Read Full Review