28 Apr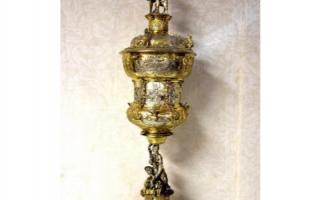 Christian McCann Auctions
Renaissance silver cup an auction reminder of Tasmanian governor
In 1868, the British Conservative Party MP for North Essex Sir Charles Du Cane was appointed the third Governor of Tasmania – a position he held until November 30, 1874.
Before he left England, his constituents and friends presented Sir Charles with a Renaissance silver cup which will be among items to be auctioned from noon Sunday April 28 by Christian McCann Auctions at 429 Burnley Street, Richmond.
The lid is embossed with the goddess Diana, her dog and hunting scenes while the lower section features a satyr seated on a rocky mound.
Read Full Review