16 Mar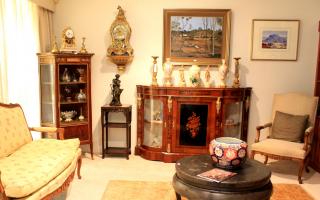 Christian McCann Auctions
Hume family home contents an auction drawcard
The house at 49-51 Streeton Crescent, East Ivanhoe was built originally for a member of the Hume family – direct descendants of the explorer Hamilton Hume who around 1824 opened up much of southern New South Wales and Victoria and lends his name to the Hume Highway.
The vendors, who still have the original architect drawings, have asked Christian McCann Auctions to sell the contents on site from midday Sunday March 16.
The auction will comprise the finest quality French, English and Chinese antiques and objet d'art, and Australian art.
Read Full Review