02 Dec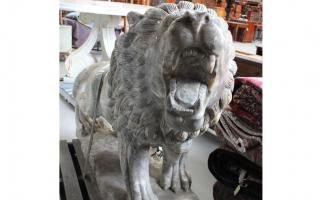 EJ Ainger
Giant marble lions "roar" into auction
A giant pair of marble lions is the striking feature of E.J. Ainger's forthcoming "architectural and art deco almost single vendor" auction, according to managing director John Ainger.
"The lions were part of a Templestowe mansion belonging to a well-known Melbourne business identity that he tore down 10 years ago and have been stored ever since in a Bentleigh warehouse," he said.
The lions (each of which weighs about two tonnes) are not the only massive architectural feature at the auction, which will be held from 11am Sunday December 2 at 433 Bridge Road, Richmond.
Read Full Review