18 Jun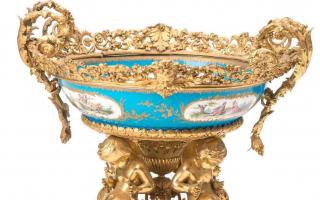 Mossgreen
Peterson collection an auction marvel
A grand Sevres porcelain and gilt bronze centrepiece is a major highlight of the Peterson Collection, formed over a lifetime by the late husband and wife team Burton "Pete" and Melda Peterson and housed in their Brisbane family home.
Mossgreen has been asked to auction the collection in two sessions from 10.30am Sunday June 18 at the Kedron Room, Brisbane City Hall, 64 Adelaide Street, Brisbane.
Born, raised and educated in Pontiac, Illinois, early in World War II Pete was shipped to Australia and joined the new 1st Air Depot Group in Brisbane.
Read Full Review