26 Aug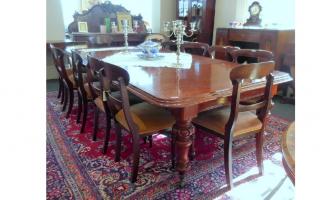 Victorian Auctions
Banquet dining table leads auction goodies
An 1840 cedar banquet extension dining table able to seat 12 to 16 people is one of the highlights of Victorian Auctions forthcoming auction from 11am Sunday August 26 at the old Leura Hotel, 175 Manifold Street, Camperdown, Victoria.
J.H. Scheltema's Herding Cattle and David Boyd's Children in Orchard are strong Australian paintings bound to interest art lovers.
The banquet dining table leads a comprehensive range of furniture including 20 sets of dining chairs – each set ranging from six to 10 in number – made from cedar, mahogany or rosewood.
Read Full Review