19 Sep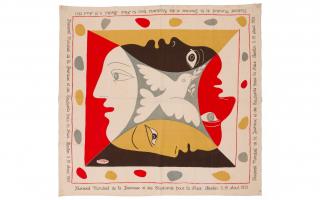 Leonard Joel
Picasso heads specialist prints auction
Two works by iconic Spanish-French artist Pablo Picasso should boost auction goer numbers to Leonard Joel's Specialist Prints auction from 6.30pm Wednesday September 19 at 333 Malvern Road, South Yarra.
The first of these is the famous Peintre Neo-Classique dans son Atelier (Neo-Classical Painter in his Studio).
One of the 20th century's most influential artists, Picasso etched the work in 1963 at Mas Notre Dame de View, a house in Mougins in the south of France where he and his wife Jacqueline moved to in June 1961 when the artist was 80 years old.
Read Full Review