09 Aug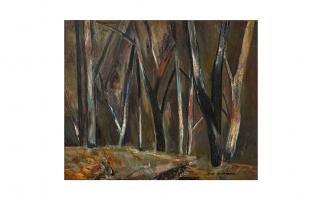 Deutscher and Hackett
Auction buyers get second go at legendary Australian art collection
The Australian art collection, engineered on behalf of superannuation giant Cbus by legendary artworld figure the late Dr Joseph Brown (1918-2009), continues to entice auction goers in the first of three timed online August auctions from 7pm Tuesday August 9 at 105 Commercial Road, South Yarra.
The first sale on July 27 featured 100 "highlight" paintings that realised more than $9 million.
This August 9 auction is expected to result in a much lower but still healthy more than an $800,000 return from the 71 paintings on offer.
Read Full Review