19 May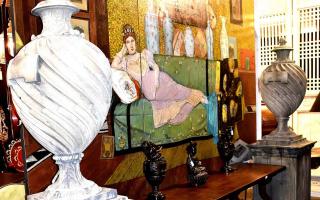 Christian McCann Auctions
Australian industry stalwart calls it a day with auction goodies
Melbourne antique industry stalwart Graham Geddes has finally called it a day after 50 years in the business and stepped down as head and director of Graham Geddes Antiques in favour of his two daughters, Lil and Liv.
As a result, Christian McCann Auctions has been asked to auction Geddes entire stock on site at his antique shop at 883 High Street, Armadale over two days from midday Saturday May 19 and Sunday May 20.
Graham Geddes finally retiring from the business he had built up over half a century is a significant event.
Read Full Review