18 May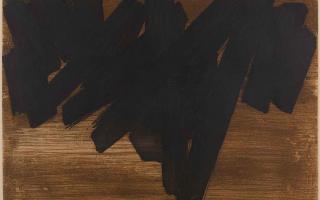 Leonard Joel
Famous French artist leads specialist print auction
A rare colour aquatint on paper by French artist Pierre Soulages called Untitled 1957 is one of the major attractions at Leonard Joel's forthcoming Specialist Prints & Photography auction from 11.30am Thursday May 18 at 333 Malvern Road, South Yarra.
Born in 1919 in Rodez, Aveyron, Soulages is known as "the painter in black" owing to his interest "both as a colour and non-colour".
According to Soulages, when light is reflected on black, it transforms and transmutes it, opening a mental field all its own.
Read Full Review