24 Jul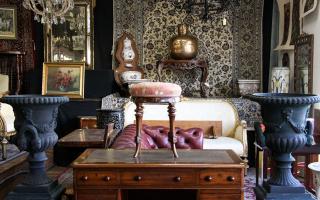 EJ Ainger
Books, pub signs and furniture in the mix at Aingers auction
Antiquarian and other books (lot 401) and vintage pub signs (lots 446 and 448) join a range of antique furniture at E.J. Ainger's latest auction from 9.30am Tuesday July 24 at 433 Bridge Road, Richmond.
The furniture includes two upright art nouveau display cabinets (lots 603 and 604)and a selection of French queen and double beds (lots 771 and 777).
There are bureau and swivel bookcases in various sizes (lots 745 and 630), a selection of mahogany sideboards and serveries (lots 754 and 827) and English oak and mahogany grandfather clocks (lots 826 and 828).
Read Full Review