15 Nov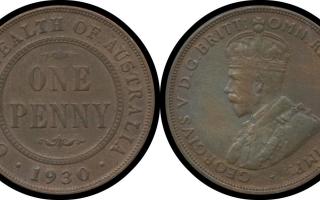 Mossgreen
1930 Penny a huge Australian auction attraction
An Australian 1930 penny acquired in loose change by the brother and sister vendors when they were young collectors is a major highlight of Mossgreen's forthcoming Coins, Medals & Banknotes auction from 6pm Wednesday November 15 at 926-930 High Street, Armadale.
Since the 1950s, the penny has been residing in their Hawthorn Press coin album and has never before been on the market.
Extremely rare, 1930 pennies were never meant to be minted and there are several theories on how they came into circulation.
Read Full Review