15 Aug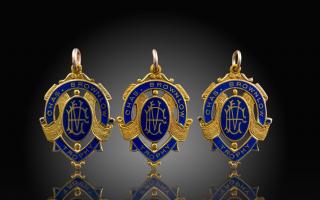 Mossgreen
Triple Brownlow medals attract auction votes
The three Brownlow Medals (awarded each year to the best and fairest Australian Rules Football player) won by Essendon legend Dick Reynolds will be part of Mossgreen's forthcoming Sporting Memorabilia auction from 10am Tuesday August 15 at 935 High Street, Armadale.
One of the best rovers the game has seen, Reynolds played 320 games (a Victorian Football League record that stood until 1974) for Essendon between 1933 and 1951.
He won the Brownlow Medal – the highest acknowledgement to which an Australian Rules player can aspire – in 1934, 1937 and 1938.
Read Full Review