26 Sep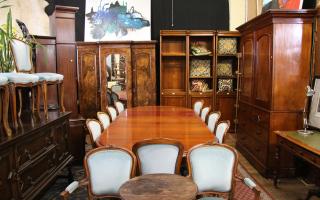 EJ Ainger
Auction a reminder of the great novelist Charles Dickens
Reminders of the famous English author Charles Dickens will be on show at E.J. Ainger's forthcoming weekly auction when a Victorian mahogany Charles Dickens desk goes under the hammer from 9.30am Tuesday September 26 at 433 Bridge Road, Richmond.
A writer and social critic, Dickens lived from 1812 to 1870 and is regarded by many as the greatest novelist of the Victorian era. 
His notable works include The Pickwick Papers, Oliver Twist, Nicholas Nickleby, A Christmas Carol, David Copperfield, A Tale of Two Cities and Great Expectations.
Read Full Review