26 Nov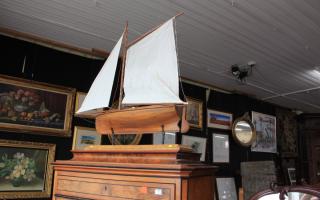 EJ Ainger
Model boats and art to bring auction goers running
Four model boats complete with blueprints are a major feature of E.J. Ainger's forthcoming auction from 9.30am Tuesday November 26 at 433 Bridge Road, Richmond.
One of the boats is in a glass case while two of the others are under full sail and are bound to appeal to model boat collectors.
An exceptional collection or art from a Mirboo North estate includes works by Max Middleton, Joseph Frost, Herman Pekel, Stan Johns, Leon Hanson, Vic Collins, Patrick Kilvington, Brian Kewley, Karlis Mednis and Justus Jorgensen.
Read Full Review