13 Aug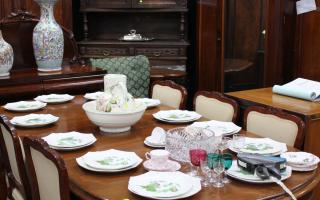 EJ Ainger
Porcelain a feature at Ainger auction
A comprehensive range of porcelain and dinner settings are the highlight of E.J. Ainger's forthcoming auction from 9.30am Tuesday August 13 at 433 Bridge Road, Richmond.
The auction also contains large concrete garden urns, lion heads and other garden furniture including an interesting wired sculptured shelf.
One of the more intriguing items is a six-panel Japanese screen featuring women in traditional Japanese costumes.
Read Full Review