17 Feb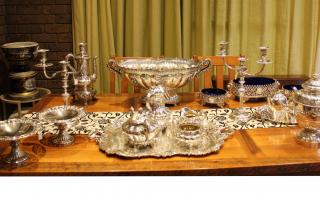 Kim's Auctions
A 60-year collection goes under the hammer
A more than 60 year collection of sterling silver, paintings, Chinese artefacts and a 2009 two-door Mercedes S320 in mint condition are among items at Kim's Auctions first sale for the year – from 11am Sunday February 17 on site at 45 Sussex Street, Brighton.
The home, which belongs to Marianne Davis who is downsizing, has been sold and the contents – many without reserve – must be sold on the day.
The 18th and 19th century sterling silver collection comprises a large centrepiece bowl, tea and coffee set, candelabra, tureens, comport and a tea caddy.
Read Full Review