28 Nov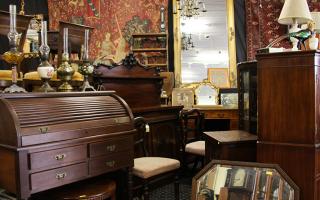 EJ Ainger
Silver objects, military helmets and copper ware in weekly auction
Interesting silver objects, old military helmets and copper ware are among the attractions at E.J. Ainger's forthcoming weekly auction from 9.30am Tuesday November 28 at 433 Bridge Road, Richmond.
Added to the mix are French and English mantel and carriage clocks and a mahogany case grandfather clock.
Auction goers no doubt will be impressed with the marble bust of Marie Antoinette, wife of King Louis XVI, both of whom were beheaded during the French Revolution.
Read Full Review