24 Mar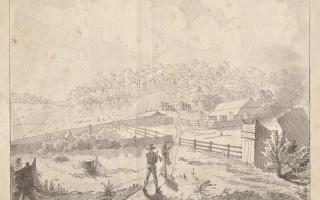 Leonard Joel
French drawing of Bathurst sees auction daylight
An 1819 drawing of Bathurst by little known French midshipmen and naval draughtsman J. Alphonse Pellion (1796-1868) is one of the interesting drawcards at Leonard Joel's fine art auction from 6.30pm Tuesday March 24 at 333 Malvern Road, South Yarra.
Pellion was an officer aboard the Uraine that Louis-Claude de Freycinet commanded during a three-year scientific journey – from which the latter later authored the Atlas Historique.
On November 18, 1819 the corvette docked at Port Jackson and remained there for five weeks before sailing for France.
Read Full Review