30 May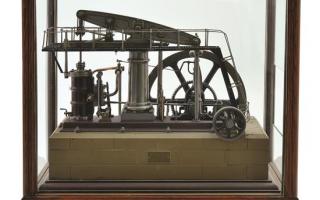 Leonard Joel
Single owner industrial models collection ushers in new auction era
A single owner collection of industrial models and scientific instruments – part of Leonard Joel's May Classic Furniture and Objects auction – signals an emerging category within the auction world.
With the auction to be held from 11am Saturday May 30 at 333 Malvern Road, South Yarra, the single owner collection is a reflection of mankind's industrial and social past.
Several intriguing working models are part of the collection – including a museum quality model of an English Beam engine from the 1940s.
Read Full Review