01 Jun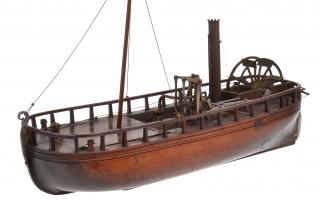 Leonard Joel
Practical steamboat set the new world in motion
 A live steam model of the "Charlotte Dundas" – the world's first practical steamboat – is among items to be auctioned from noon on Sunday June 1 at Leonard Joel, 333 Malvern Road, South Yarra.
The auction, entitled Classic Furniture, Objects and Collectables, comprises several single owner collections from different parts of Australia.
Built in the 1870s, the model (according to family history) is made from timber taken from the actual Charlotte Dundas after it was scrapped in 1861.
Read Full Review