06 Jun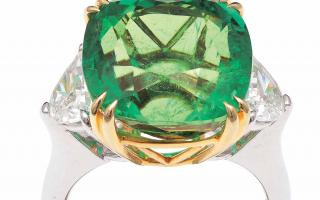 Leonard Joel
Jewellery auction features jeweller's estate
Items from the estate of jeweller Andree Elizabeth Shiel will be a major drawcard at Leonard Joel's forthcoming jewellery auction from 6pm Monday June 6 at 333 Malvern Road, South Yarra.
Shiel undertook her jewellery training during the late 1970s and early 1980s at Sir John Cass College in London – at the time one of the premier London institutes for the study of art, architecture, jewellery and design.
On completion of her studies, Shiel established a range of contacts with jewellers and suppliers in Hatton Garden.
Read Full Review