17 Sep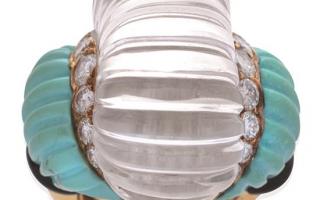 Leonard Joel
Cocktail ring for auction has star quality links
Most people wouldn't remember the name Fred Samuel.
However, they would know the heart shaped ruby and diamond necklace worn by Julia Roberts in the film Pretty Woman.
More recently, the name Fred was associated with Kate Moss for the design of an exclusive jewellery collection.
Fred had a hand in both – or more correctly the company he founded following the first store he opened in Paris in 1936 at age 28.
Born in to a family of jewellers, Fred created a style of jewellery that was prestigious, creative and liberated from tradition.
Read Full Review