06 Apr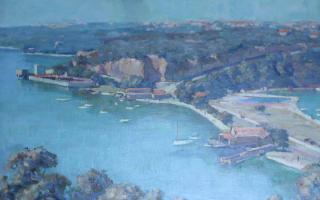 EJ Ainger
Famous Collingwood coach has collectibles for auction
Items belonging to the legendary Collingwood player and coach Jock McHale will be a highlight of E.J. Ainger's special sale from noon Sunday April 6 at 433 Bridge Road, Richmond.
Born in Sydney, McHale moved to Melbourne as a child where he attended the Christian Brothers College in East Melbourne before leaving school to work at the nearby McCracken Brewery (later bought out by Carlton United Breweries).
At the same time, he joined Australian Rules football club Coburg, where he immediately impressed and was spotted by Collingwood.
Read Full Review