08 Aug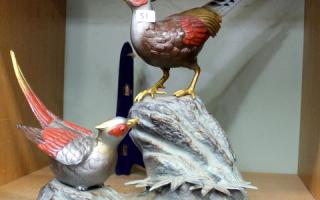 Youngs
Waterford crystal brings auction crowds
Waterford crystal centrepieces, decanters and glasses – many still in their original boxes – continue to be strong drawing cards at Young's Auctions weekly sale from 9.30am Friday August 8 at 229 Camberwell Road, East Hawthorn.
Owned by the one vendor, the crystal is being auctioned over several weeks and has attracted plenty of interest from auction goers.
The auction also is notable for two large estates of smalls and furniture that have filled up much of the auction room.
Read Full Review