17 Nov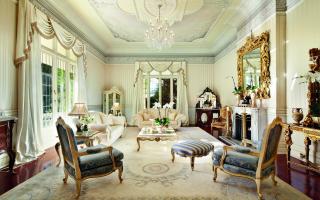 Leonard Joel
Luxury decorative items to go under hammer in on site auction
Auction goers looking to purchase luxury decorative items should check out Leonard Joel's on site contents auction of 16 St Georges Road, Toorak from noon Sunday.
The sale will provide auction goers with their fill of crystal, marble, leather, silk, gilt and baroque elegance as soon as they walk through the front entrance.
Particularly impressive are the leather Chesterfield lounges and armchairs, the gilt overmantel mirrors, the bronzes, marble urns, the Chinese-style porcelain covered vases and the silk cashmere floor rugs.
Read Full Review