14 Mar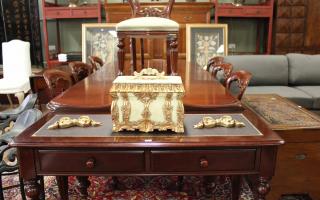 Youngs
Character jugs continue to attract auction goers
Royal Doulton character jugs continue to occupy the glass cabinets of Young's Auctions saleroom prior to next week's special sale when some 200 are expected to go under the hammer in a major special sale for the auction house.
The auction will be held from 9.30am on Friday at 229 Camberwell Road, East Hawthorn.
Antique furniture is another feature – an inlaid leather desk a promising drawcard – and estate jewellery always proves a big attraction.
Read Full Review