22 Oct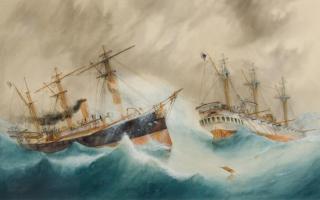 Mossgreen
Maritime auction for enthusiastic collectors
Mossgreen will auction the maritime collection of semi-retired fisherman Desmond Adcock from 2.30pm Tuesday in its new premises at 926 High Street, Armadale.
His passion for maritime items has burned brightly for more than three decades with his interests ranging from scrimshaw artefacts to whaling memorabilia, navigation instruments and paintings of ships.
In recent years, Desmond has used the internet to search, acquire and repatriate Australian ship portraits originally sold to ship captains and crews around the globe.
Read Full Review