25 Nov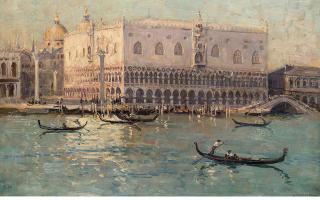 Bonhams
Major works to attract buyers to Bonhams auction
Several prominent art works will be major drawcards for Bonhams November 25 auction sale - part of its four-day Spring Auction Series - from 7.30pm at Byron Kennedy Hall, Moore Park, Sydney.
One is Arthur Streeton's The Palace of the Doges c1906, which he painted during his Venetian honeymoon with his new wife, the celebrated violinist Nora Clench.
The month-long stay produced a renowned group of works depicting the sights of the watery city, romantically referred to as La Serenissima.
Read Full Review