14 Nov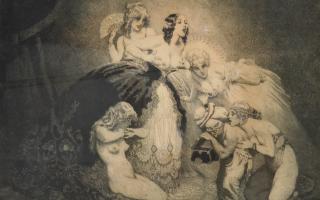 Leonard Joel
Specialist print auction to bring new buyers to art market
Some of Australia's leading artists will be represented at Leonard Joel's fourth specialist print auction for this year when more than 100 works go under the hammer from 11.30am on Thursday November 14 at 333 Malvern Road, South Yarra.
Leonard Joel introduced the specialist print auction concept in 2010 to highlight a relevant section of the art market that has largely been overlooked.
Since its introduction, the specialist print auction has become increasingly popular particularly among newcomers to the art market.
Read Full Review