04 Feb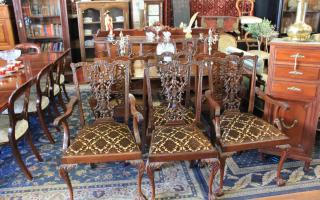 EJ Ainger
Auction rooms benefit from holiday break
E.J. Ainger opened its auction rooms on Tuesday after being closed for more than a month for the Christmas-New Year holiday break.
However, staff did not depart for the break without leaving the carrier's number on the office answering machine and were surprised to find they were inundated with antique and luxurious furnishings and collectibles on their return.
All these items will be available for Aingers Tuesday auction from 9.30am at 433 Bridge Road, Richmond.
Read Full Review