10 Nov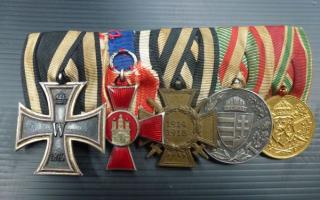 Steve Graham Auctioneer
Military collectibles an auction drawcard
World War I and World War II German and Australian medals are among a range of military collectibles to be auctioned from 10am Sunday November 10 by auctioneer Steve Graham at 64 Urquhart Street, Woodend.
The collectibles include a Beaumont Adams 1862 black powder revolver, Japanese, Russian and English swords and a World War II leather flying helmet.
The auction contains a Gottlieb cue ball wizard pinball machine, petrol and oil collectibles, enamel and tin signs and vintage riding crops and whips.
Read Full Review