04 Mar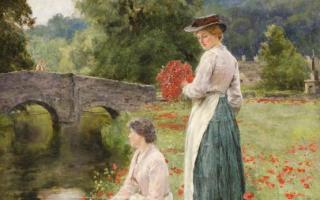 Mossgreen
Yeend King painting to whet auction goers appetite
The Trespassers by Henry John Yeend King should be a strong attraction for auction goers at Mossgreen's European and Asian antiques and art sale from 6.30pm on Tuesday March 4.
Born in London on August 21, 1855, Yeend King was an important Victorian genre and landscape artist who began his education as a choirboy.
He continued his schooling at the Philological School before being apprenticed to the glass painters O'Connor's and then to study painting under artist William Bromley.
Read Full Review