27 Jul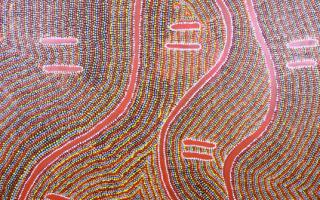 Philips Auctions
Superb art lover opportunities in single vendor auction
Philips Auctions has been asked to sell 58 indigenous artworks as part of a single vendor collection from the former South Melbourne-based Blue Door Gallery.
The auction will take place from noon Sunday July 27 at 47 Glenferrie Road, Malvern and follows recent successes Philips Auctions has achieved with single owner Aboriginal art sales.
Blue Door Gallery started by chance 10 years ago when a lunchtime stroll by owner Steve Ralph resulted in the purchase of a small William Jangala King work as a birthday present for his then girlfriend (now wife) Rachael.
Read Full Review