17 May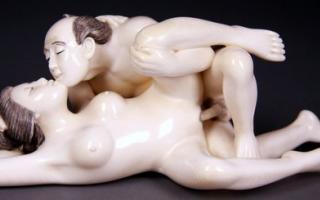 Philips Auctions
"Indecent" Japanese netsukes an auction highlight
Erotic Japanese netsuke figurines, part of a contentious indecency court case in the 1980s, will be auctioned from noon Sunday May 17 by Philips Auctions at 47 Glenferrie Road, Toorak.
The figures belonged to the late Bonnie Knight, who died recently aged 84, and are being sold by the family as part of her collection.
Bonnie, who had been collecting artefacts and jewellery since she was a teenager, viewed netsukes (be they wood, stone or ivory) as her favourite items.
Read Full Review