28 Feb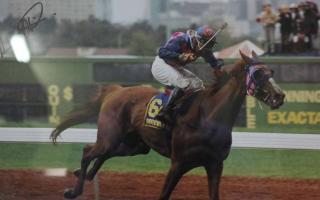 Youngs
Damien Oliver auction photo leads to autumn racing
With Melbourne's autumn racing carnival about to get underway, auction goers might be interested in a signed photo of jockey Damien Oliver riding Doriemus to victory in the 1995 Melbourne Cup.
The photo will be one of the items to be auctioned from 9.30am Friday at Young's Auctions 229 Camberwell Road, East Hawthorn.
Art lovers should appreciate the rose still life by Australian artist John Loxton, who died in 1969 and whose paintings have brought up to $7,000 at auction.
Read Full Review