19 Oct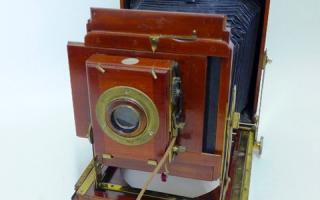 Abbeys Auctions
Vintage cameras and Featherston chairs highlight Abbeys special monthly auction
Two collections of vintage cameras will be the highlight of Abbeys Auctions special sale of camera and photographic equipment from 10am Saturday at 480 Station Street, Box Hill.
The collections, one from a deceased estate and the other a private collector, were painstakingly assembled over many years and include some of the finest cameras ever made.
The oldest is a Thornton and Pickard plate camera from the 1890s in excellent condition and with several original tripods.
Read Full Review