08 Mar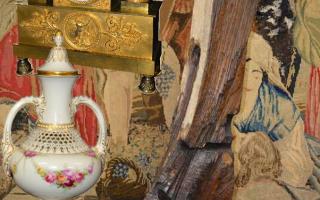 Fine Art Auctions
Old timber from HMS Victory to fascinate collectors
An historically important piece of timber from Admiral Lord Horatio Nelson's flagship at the 1805 Battle of Trafalgar, HMS Victory, will be a major highlight of auctioneer Phillip Caldwell's first sale for the year from 11am Sunday March 6 at 239 Wickham Road, Moorabbin.
The piece, made of solid oak, is the port side knee brace for a cathead, used as part of the anchor mechanism.
It was one of the timbers replaced during significant ship repairs about 10 years ago in time for the Trafalgar 200 celebrations and released to help pay for the work.
Read Full Review