29 Apr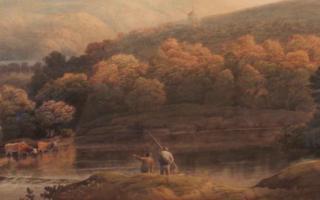 Kim's Auctions
Colonial artists among Melbourne auction attractions
A John Glover watercolour entitled Fishermen is one of the highlights of Kim's Auctions latest sale from 11am Sunday April 29 on site at 711 Toorak Road, Kooyong.
Glover (1767-1849) was an English-born Australian artist known as the "father of Australian landscape painting".
Arriving in Van Diemen's Land (now Tasmania) on his 64th birthday with a strong reputation as a landscape painter, Glover is best known for his Tasmanian landscapes.
Read Full Review