12 Oct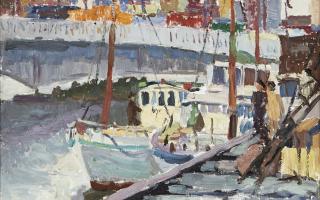 Leonard Joel
Women artists on their own for first time in Leonard Joel auction
Works by Ludmilla Meilerts will feature strongly at Leonard Joel's forthcoming first auction devoted only to women artists covering the decades 1900 to 1960.
Meilerts, who lived from 1908 to 1998, fled post World War II Latvia and became a notable Australian artist – a strong testimony to her resilience and determination.
With Fred Williams, she shared fifth prize in Australia's inaugural 1950 Dunlop Art Prize – with first place going to one of the country's great modern artists Sidney Nolan.  
Read Full Review