17 Jun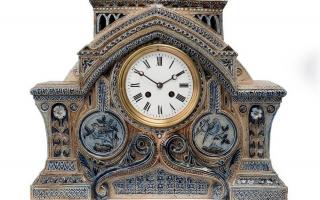 Mossgreen
Martin Brothers pottery an auction steal
A collection of Martin Brothers pottery should bring collectors running to Mossgreen's ceramics section of its Autumn Auction Series from 10.30am Wednesday June 17 at 926-930 High Street, Armadale.
Located in Middlesex, England, Martin Brothers was famous for making Martinware – a salt-glazed stoneware – between 1873 and 1915.
Many figural jugs and vases were created by the three brothers and of special interest were the fanciful birds, usually made with removable heads and called "Wally Birds".
Read Full Review