26 May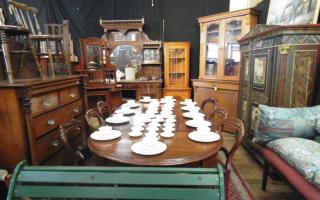 EJ Ainger
Nicholas Dattner furniture a rare auction opportunity
A Nichols Dattner seven-piece kitchen setting is a major highlight of E.J. Aingers latest weekly sale from 9.30am Tuesday May 26 at 433 Bridge Road, Richmond.
Long known for furniture made from Australian timber, in 2008 Dattner hung up his mitre after 25 years in business.
The auction also features two Australian cedar D-end dining tables and a nine-piece circular reproduction mahogany dining suite.
Read Full Review